Elkin Recreation Center
Elkin Recreation Center
PARKS AND RECREATION CENTER UPDATE

(Nov. 24, 2020)

: While at the Elkin Recreation Center all patrons must wear a face covering in accordance with the NC Governor's Executive Order dated November 23, 2020.
The Basketball Gym is currently closed for all sports use. Gym walking will be permitted.
Please read the information below carefully, as we will have several restrictions and limitations at this time.
The Elkin Recreation Center will be operating under guidance provided by local, state, and federal guidelines on social distancing to reduce the spread of the COVID-19 virus. We do not recommend the use of the recreation center if you are a "high risk" person in regards to COVID-19.
If you had a monthly pass prior to shut down, you will receive a credit from the date of re-opening less the days on your pass when we closed. Annual pass holders will be credited the amount of days we have been closed.
The recreation center will limit capacity to 18 patrons at a time. To accommodate the greatest number of patrons possible, we will offer 1 hour 15 minute sessions that can be reserved throughout the day. Each session will have a maximum of 18 people. To reserve a session, you must call (336) 258-8917, option 1. Monthly and Annual pass holders may book a session up to 3 days in advance. Only Monthly and Annual pass holders may make a reservation. Daily passes may be issued on a first come, first serve basis if a session does not fill up. You may still purchase a monthly or annual pass.
Please call 336-258-8917 #1 for reservations. You must make a reservation with a staff member, reservations by message will not be taken.
We will hold your reservation for 15 minutes after its start time. If you are not checked by that time, we reserve the right to give it to a walk in patron.
Please call
(336) 258-8917
option 1 to make a reservation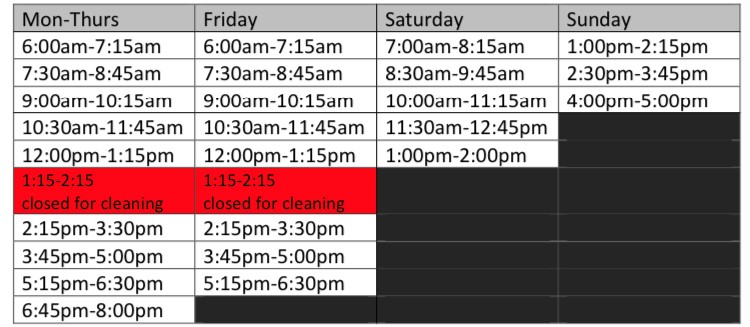 Face Coverings:
Face Coverings are
MANDATORY
in all hallways, restrooms, and common areas. You must have a face covering on to enter the building.
Sanitation:
Patrons must clean equipment after each use. Disinfectant spray and wipes will be provided in all equipment rooms. Hand sanitizer will be available to all patrons.
Locker Rooms and Water Fountains: Locker rooms will be open but showers will not be available. Water fountains will not be available. Please plan your visit accordingly.
Training: No personal training will be permitted. We will not be offering equipment training at this time.
Age Requirements:
Only patrons 16 years of age or older are permitted in the cardio and/or weight rooms. Patrons under 16 may use the basketball gym if they have a reservation, and a parent or guardian is present in the facility. No dropping off of minors will be permitted.
Basketball Gym: The basketball gym will be open to patrons who have a reservation. The goals are for shoot around only and no pick up games will be permitted. You must bring your own ball. There is a limit of 4 people per goal.
Personal Health Responsibility: If you have a fever and/or you are not feeling well, please do not enter or visit the Recreation Center until you are symptom free. Recreation Staff reserves the right to ask anyone to leave that maybe displaying COVID like symptoms, or are not following the above rules.
If we get sick, then the Recreation Center will have to shut down. For your safety and the safety of our staff, please follow these new guidelines to ensure that we can keep the facility open.
Welcome the Elkin Recreation Center. The center is a full service fitness facility that offers a cardio room, free-weight room, locker rooms, and gymnasium. The Elkin Recreation Center also offers Silver Sneakers, Silver & Fit and Active Fit for qualifying seniors.

Please call the Recreation Center for Holiday Hours of Operation at 336-258-8917.
Credit Cards now accepted.
Cardio & Pin Select Exercise Fitness Room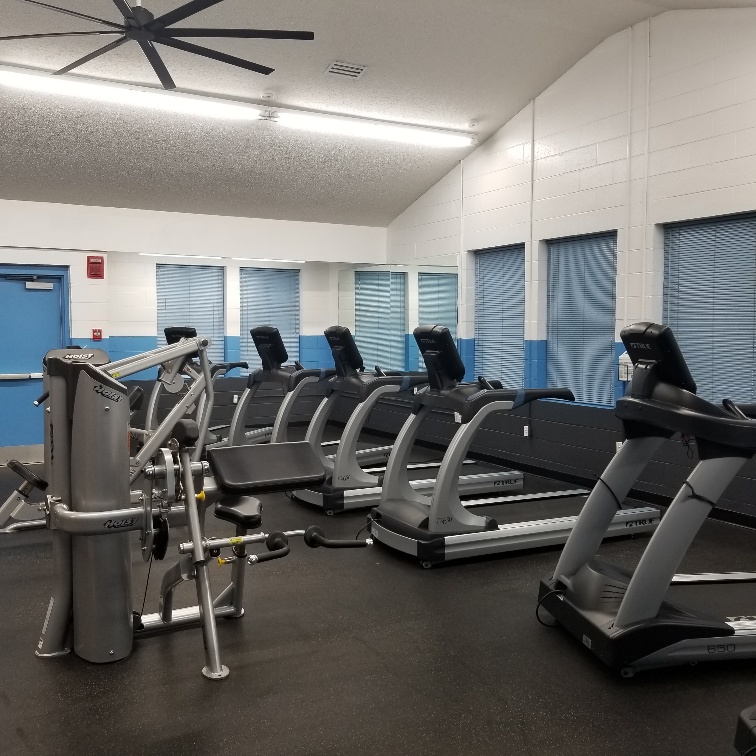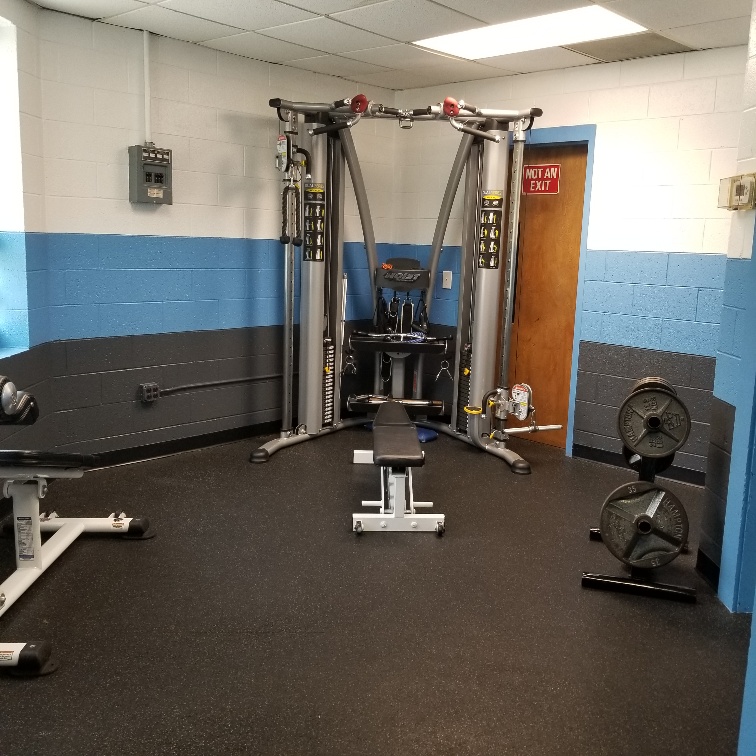 Free-Weight Room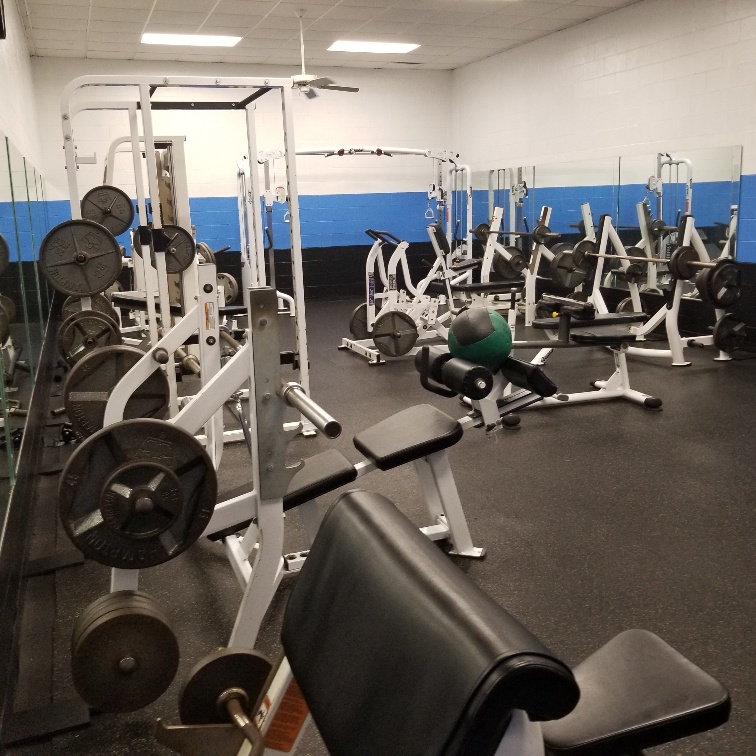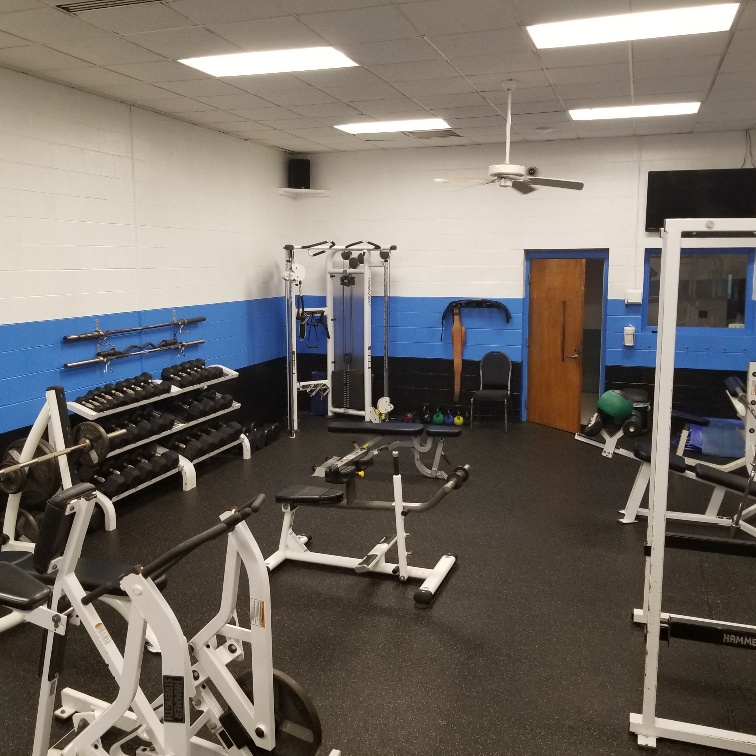 Cardio Room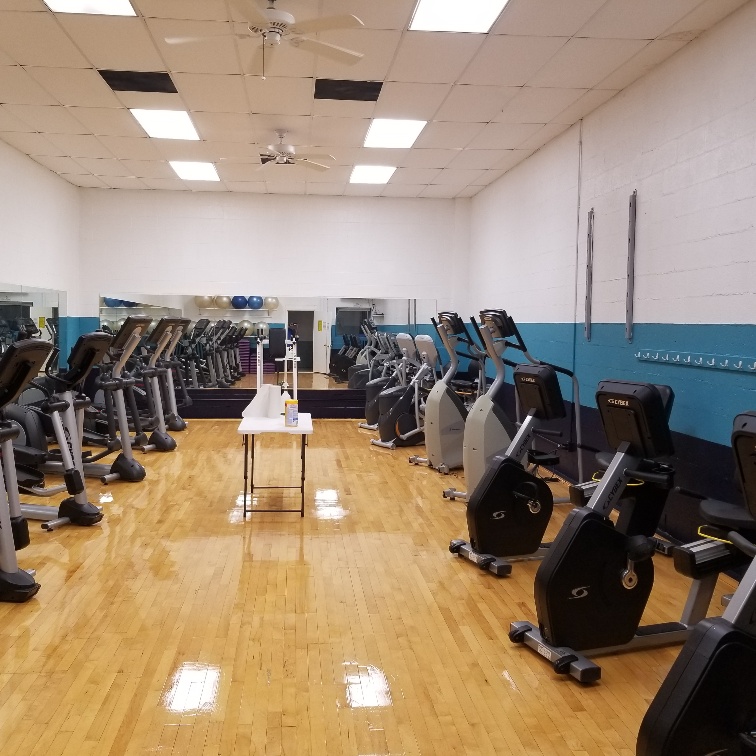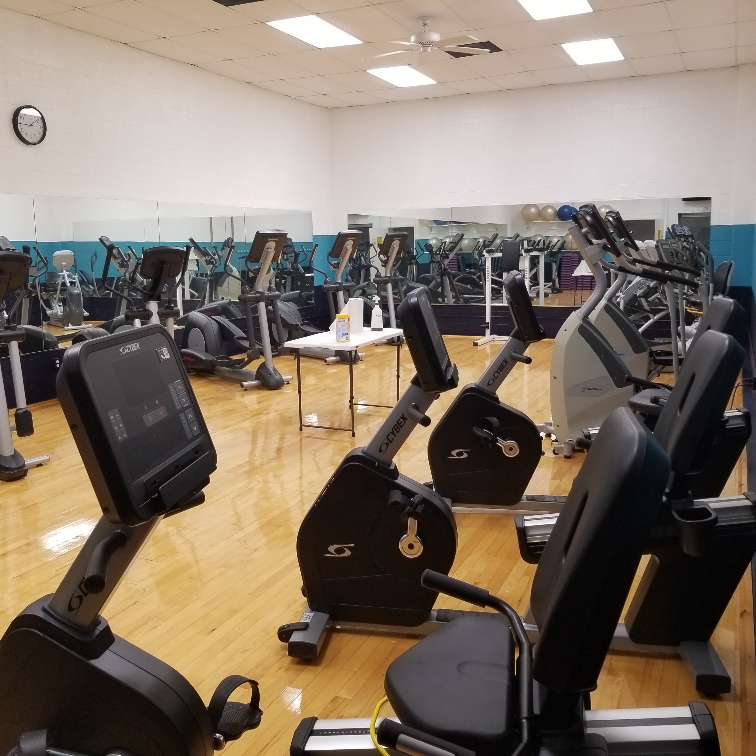 Gymnasium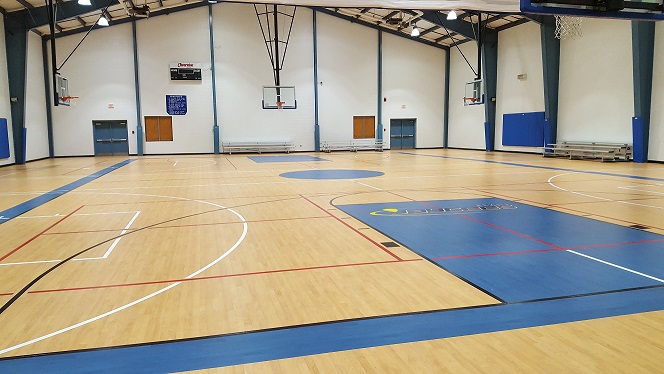 Memberships
| | | |
| --- | --- | --- |
| | Resident Rates | Non Resident Rates |
| Monthly Pass | $20.00 | $40.00 |
| Family Monthly Pass | $30.00 | $60.00 |
| Yearly Individual | $200.00 | $400.00 |
| Yearly Family | $300.00 | $600.00 |
Eligiblity
All member must complete a registration form available at the Elkin Recreation Center. Members must be 16 years of age to use the cardio and weight rooms.
Forms to Print
Senior Fitness
The Elkin Recreation Center is now accepting entry to the facility through Silver & Fit, Silver Sneakers, Active & Fit to name a few. Eligible seniors can utilize the cardio fitness room, weight room, gymnasium. To find out if you are eligible for one of these programs come by the Elkin Recreation Center or call (336) 258-8917.