Elkin Recreation & Parks offers a variety of tennis activities throughout the year for all ages. Tennis lessons and program are typically offered from March through November.
Elkin "First-Serve" Tennis Lessons
Lessons for the first time child who is interested in learning the basics of the game. Emphasis is placed on fun games that teach the forehand, backhand and serve. Click

HERE

for registration information.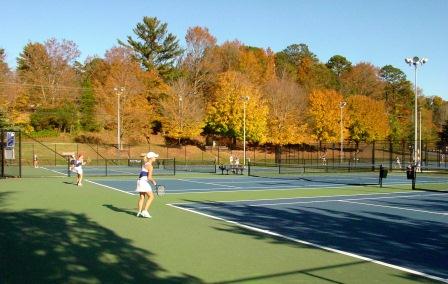 United State Tennis Association (
USTA) Junior Tennis Tournaments
The department typically offers an L5 and L4 junior tennis tournament in August and October. Players must be USTA members. Registration information is located at the USTA website by clicking
HERE
.
Thursday Night Social Mixed Doubles
For recreational players age 16 and up, pair players for an evening of fun and competitive tennis. Thursday nights typically from March to November. Click
Adult Mixed Doubles
for registration information.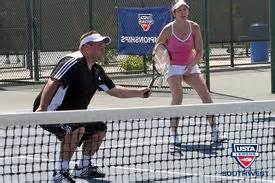 Try Tennis
Sponsored by NC Tennis and USTA, this program for youth and adults who want to learn the game. Program typically runs from June - July.