Announcements & News
Elkin Recreation & Parks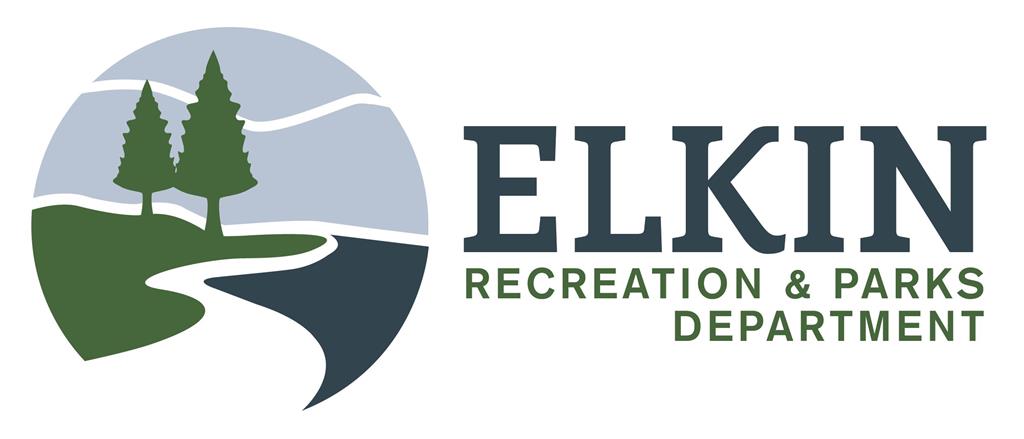 399 HWY 268 West
Elkin NC 28621
Welcome to our website. We are a full service recreation and parks department provided by the Town of Elkin. We offer a recreation center, outdoor pool, playgrounds, athletic fields and trails. For information on programs and rentals please click on the tabs of interest at the top of the page.
Due to extensive flood damage in October and November 2020, the dog park will move to a new location. The 'Friends of the Elkin Dog Park' are currently raising funds for this new facility. If you are interested in giving, please follow the link below.
Friends of the Elkin Dog Park
Mountain Bike Trail is
OPEN
PLEASE DO NOT RIDE THE TRAILS AFTER MAJOR RAINFALL OR FREEZE/THAW.
A LITTLE RESTRAINT NOW MAKES A BETTER RIDE LATER!
Access to the Mountain Bike Trails is along the Elkin and Allegheny walking trail. For the safety and enjoyment of all, please announce your pass while on the walking trail and ride slower for the safety of others!
Elkin Recreation Center
Face Coverings:
Face Coverings are
MANDATORY
in all hallways, restrooms, fitness rooms and common areas. You must have a face covering on to enter the building.
Sanitation:
Patrons must clean equipment after each use. Disinfectant spray and wipes will be provided in all equipment rooms. Hand sanitizer will be available to all patrons.
Locker Rooms and Water Fountains: Locker rooms will be open but showers will not be available. Water fountains will not be available. Please plan your visit accordingly.
Training: No personal training will be permitted. We will not be offering equipment training at this time.
Age Requirements:
Only patrons 16 years of age or older are permitted in the cardio and/or weight rooms. Patrons under 16 may use the basketball gym if they have a reservation, and a parent or guardian is present in the facility. No dropping off of minors will be permitted.
Basketball Gym:
The basketball gym will be open to patrons who have a reservation. Shoot around only and must bring your own ball. There is a limit of 4 people per goal.
Personal Health Responsibility: If you have a fever and/or you are not feeling well, please do not enter or visit the Recreation Center until you are symptom free. Recreation Staff reserves the right to ask anyone to leave that maybe displaying COVID like symptoms, or are not following the above rules.
If we get sick, then the Recreation Center will have to shut down. For your safety and the safety of our staff, please follow these new guidelines to ensure that we can keep the facility open.
Parks and Trails
*
All Playgrounds are currently OPEN.
*All outdoor gatherings of 50 or more people are prohibited.
*We are making outdoor shelter
reservations at this time please email kgarris@elkinnc.org for rental information.
We encourage individuals to familiarize and practice CDC recommended best practices for preventing the potential spread of coronavirus.
· Avoid contact with people who are sick
· Avoid touching your eyes, nose, and mouth
· Stay home when you are sick
· Cover your cough or sneeze with a tissue, then throw the tissue in the trash. If a tissue is not available, sneeze into the crease of your elbow or sleeve.
· Clean and disinfect frequently touched objects and surfaces using a regular household cleaning spray and wipe.
· Wash your hands often with soap and water for at least 20 seconds, especially after going to the restroom; before eating, and after blowing your nose, coughing, or sneezing.
· For further information, please go to the CDC website at www.cdc.gov > or the NC Department of Health and Human Services at www.NCDHHS.gov/coronovirus.